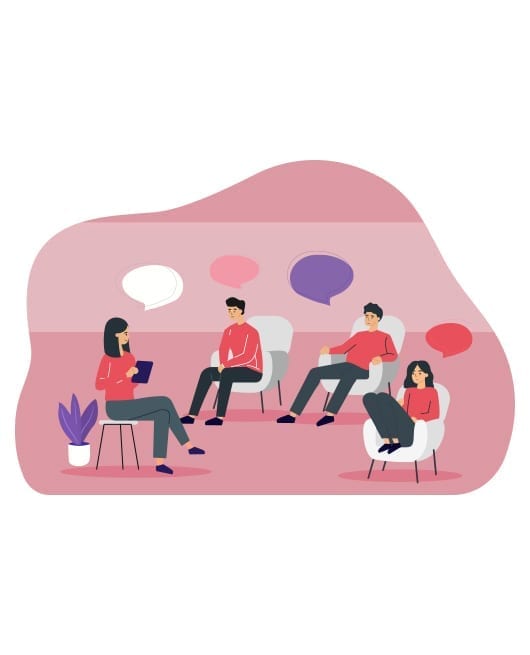 Psychotherapy Services
I offer Cognitive-Behavioral Group Therapy (CBGT) in combination with Exposure and Response Prevention (ERP) for teen and adult patients with Obsessive Compulsive Disorder, Depression and Generalized Anxiety. CBGT is a group approach that makes use of behavioral, cognitive, relational and group procedures to enhance coping skills of the participants, help learn strategies to reduce symptoms and ameliorate relational and intrapersonal problems that patients may be experiencing. Groups are open-ended allowing for individuals to be added over time. Services are available via Zoom. Serving across California, the secure, virtual environment ensures privacy and allows delivery of evidence-based treatment.
Patient Forms:
Click on the links to the right to open the form in a new window. The form is also available via DocuSign upon request.
OCD Treatment & Suppport Group For Teens, Parents and Adults
Group for teens (ages 14-17), parents and adults
Using Cognitive Behavioral Therapy (CBT), primarily through exposure and response prevention (ERP), teens, their parents and adults learn how to confront compulsions, obsessive fears and anxiety. Parent sessions focus on understanding OCD and developing effective parenting strategies. These groups are small and designed to be interactive. Group session cost is $120 per person/family.
All groups are facilitated via Zoom on the weekly basis.
Ilyana Romanovsky, M.A. LMFT
Licensed Marriage & Family Therapist